I spent a loooong time –1.5 years, to be precise – drifting from resource to resource and field to field in the tech arena.
Cybersecurity? Yes, yes! Gimme all you got! I still get vortex-eyes when I remember seeing for the first time a 2600 'zine propped in the magazine rack and Barnes and Noble.
OOP programming languages? DUH! I tried mightily to keep up with Derek Banas' videos and a free Udemy course on Java.
And Cisco networking? Don't even go there. I was thisfreakingclose to going to a CCNA certificate bootcamp in rural Pennsylvania only a few months ago. Yes, I am serious.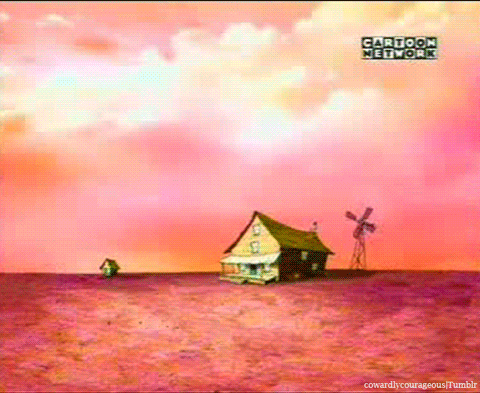 Image A: Location of rural Cisco networking bootcamp, north-central PA. 
I can go on, but you get the idea.
Finally, after investing hundreds of hours, switching and ditching learning tracks, dumping hundreds of videos when I couldn't understand a dang thing, I decided to actually buy something. It was a novel idea, but I was getting frustrated. For $19, I decided to snag a JavaScript book called A Smarter Way to Learn JavaScript. It had a ton of great reviews, it was a tangible good – and, most importantly, if it sucked, at least I was only out $19.
That book was — and is — a revelation.
Mark covers JavaScript concepts so succinctly, so accessibly, and dare I utter, so straightforwardly, I'm surprised he hasn't got hate mail from gatekeepers and other course developers out there who can't match his style. He smokes 'em, dude. He really does.
Image B: Disgruntled tech instructor after reading Lesson 1 of Mark's A Smarter Way to Learn JavaScript book. 
(As an aside, bullet points are freaking awesome. Let's use them here to illustrate a few key features of this book.)
89 lessons
nearly 250 pages
Content covers everything from the DOM, to the Date object, to creating functions
by the time I was finished, I actually had a handle on the basic language.
I also love that I can spill coffee and pizza sauce on the book, along with deface it
One critical component of Mark's book is that aside from making the lessons simple, he tests your knowledge with online exercises that relate to each chapter. Sometimes you fill in the blanks, other times you assemble code, finish the code, and so on. It's a really good way to measure your actual progress, as opposed just assuming you know how to do something after reading about it.
Example of the online coding challenges to test your knowledge of each chapter. 
My one critique of his program is that for some of the  online exercises you have to format them perfectly in order to get a "green light" on the question. That was annoying because I knew, in essence, the solution was correct but I was still getting dinged. As a silver lining, this error at least helps you hone your JavaScript proofreading skills and confidence to know when an answer is correct.
To summarize, I won't ever stop raving about this book.
It was honestly the best $19 I've ever invested in education, because it's played (and is playing) a foundational role in building me as a tech entrepreneur and web developer. I challenge anybody interested in learning JavaScript, or needing a refresher, to pick up a copy.
Thank you, Mark Myers, for creating such a powerful, truly helpful resource.
-RealToghCandy